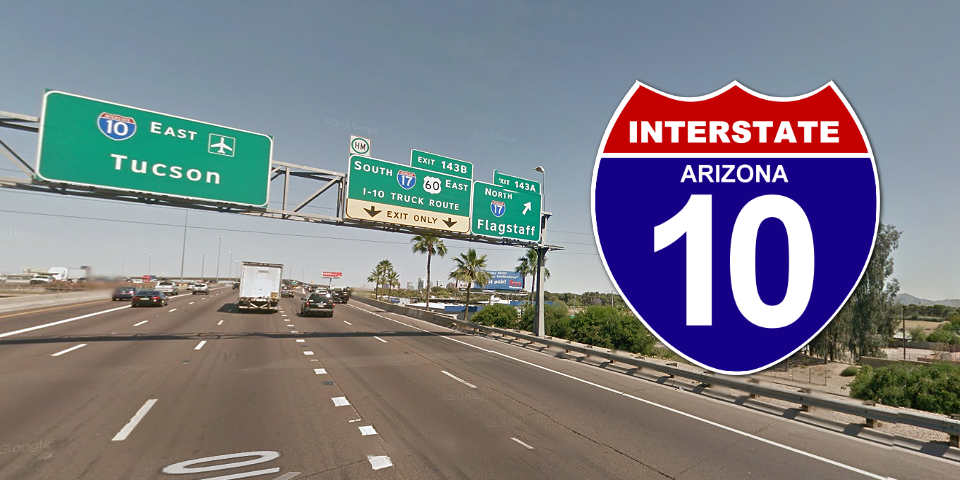 The Arizona Department of Transportation (ADOT) has introduced that heavy vehicles could be restrained to the proper lane simplest on a 20-mile stretch of I-10 in hopes of enhancing protection.
In a June 7 announcement, ADOT stated that the employer has established signage alongside a stretch of I-10 among Phoenix and Casa Grande proscribing truck visitors to the proper lane simplest.
ADOT known as the lane limit an "period in-between protection measure" with a view to stay in vicinity "till a development task kicks off to widen this phase of I-10." The first degree of the development task is anticipated to start in 2023. ADOT says that the task may be completed "as early as 2026."
The 20-mile lane limit takes vicinity at the very last two-lane stretch of I-10 among Phoenix and Tucson that has but to be widened to 3 lanes in every direction. "This phase has protection issues because of heavy visitors float and truck visitors.
The proper-lane limit for heavy automobile truck visitors is meant to assist lessen crashes, in conjunction with the ensuing delays and closures because of those incidents. Based on records for the region wherein the symptoms and symptoms are being posted, heavy cars have been worried in approximately 20 percentage of crashes and 15 percentages of rear-cease and sideswipe crashes," ADOT stated in an information release.
"The symptoms and symptoms proscribing heavy automobile truck visitors to the proper lane simplest are just like people who ADOT has hired elsewhere, which include I-17 north of Black Canyon City. Sign set up started Monday and is anticipated to keep via this week," ADOT noted.
ADOT says that they will "intently monitor" visitors now that the signage is in vicinity and the lane regulations are in effect.